THE BEACH The local beach is probably the best gay (clothing optional) beach on the island (Los Pattos Beach). It's only ten minutes by car plus a walk down to the beach. The views are spectacular and the beach is very popular with the gay community. During the summer and autumn months it fills with a huge quantity of sand making it on of the largest and least crowded beaches on the island. 
TENERIFE Tenerife is the largest of the Canary Islands and is dominated by Mount Teide. Teide is the tallest mountain in Spanish territory and its presence in the middle of the island means that the island has very diverse and fascinating areas to visit. There are the beaches, towns, various attractions and the city of Santa Cruz but there are also areas of great natural beauty. The National park of Teide with its moon like landscape, the pine forests, the waterfalls and mountain walks. 
It is possible to visit something different each day for two weeks and still feel there is so much more to discover.
PUERTO DE LA CRUZ Puerto De La Cruz is only ten minutes away by car. It is an old style tourist town that was the original gay destination in the Canaries  before Gran Canaria became popular. It still has enough of a gay life to satisfy most of our clients desire for a little 'entertainment'.
CUESTA DE LA VILLA & SANTA URSULA Are the closest towns to the Villa. There are several supermarkets nearby, as well as friendly bars and plenty of good restaurants, including one of the best tapas restaurants on the island. It is possible to eat out every night of your stay in a different and excelent restaurant all within a short walk of the Villa.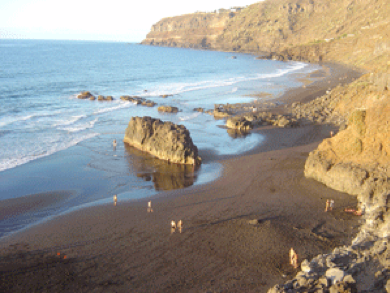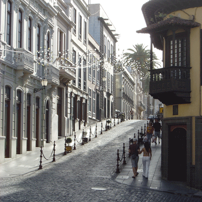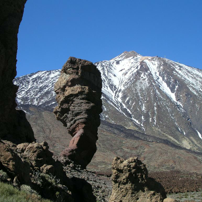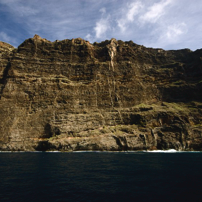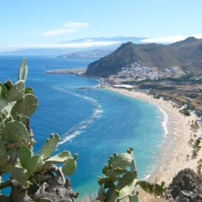 Whats App 0044 (0) 7831403868