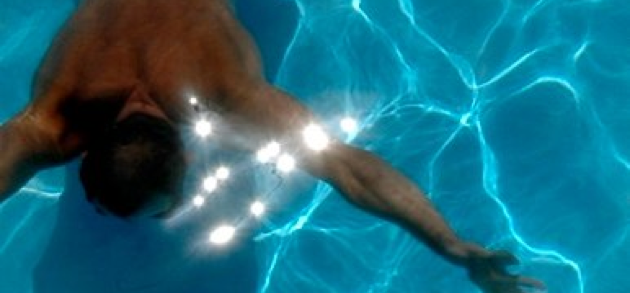 OUR REVIEWS
I travelled by myself and stayed here for eleven days and it was the best! The guys running it were really helpful and easygoing. Simply doing a great job! The absolute best thing was the pool area and the garden that surrounds it. The view is striking! You can see Teide from the pool. During my stay I lived in two of their apartments/studios, both places being really clean and beautiful. However, if you feel like cooking a lot then I would go for the apartment as the studio had a smaller kitchen. I will definitely come back and I really do recommend this place for anyone who's tired of generic looking hotels and the noise of the traffic.
December 28, 2017
Why you'll love this place, We spent 6 nights in Andrew and Mike's house and we had a great time. Their house has got a beautiful and luxuriant garden, a nice swimming pool and a cosy cottage where we stayed. As host, Andrew and Mike were absolutely fabulous and considerate: knowing this was our honey moon journey they welcomed us with a bottle of wine. How sweet of them! We definitely recommend this location and should we come back to Tenerife we will surely stay here again.
December, 05 2017
The photos do NOT do this home justice! The property it incredibly well maintained and cared for on a daily basis. The Gardens and Pool and view are something I will not soon forget! I was truly surprised with how much better this rental was than what I was expecting.
Reviewed November 11, 2017
How lovely to find such lovely peace and quiet on such a busy island. The villa met and exceeded expectations, with spacious and comfortable accommodation (I stayed in the 'small' apartment' which was actually pretty big!). The pool is a good size, and has fantastic views. Andrew and Mike are great hosts and offer local advice if needed, while tending their amazing gardens. There are cafes and restaurants in the village at the bottom of the hill, and a supermarket within walking distance for stocking up supplies if you want to relax in the evening and not venture out. All in all, a very relaxing week of doing very little. Perfect.
Reviewed November 5, 2017
We spent 6 days in the cottage, which had a small kitchen, a nice bathroom and a little secluded outdoor space. Perfect for our needs as we were able to prepare breakfast and small meals. In the evenings we enjoyed wonderful meals at the selection of very good restaurants all within a few minutes walk from the Villa. Apparently people travel distances to get to these restaurants and for a good reason; we were in heaven most of the times coming back to our little paradise, where we could sit by the pool and enjoy the magnificent view of the city below. Adding to our experience was the very beautiful garden which surrounded us with a multitude of exotic plants,flowers,birds, butterflies etc around us. We were looked very well after by the very nice host couple and felt welcome from the start. We plan to come back to this wonderful place.
Reviewed October 10, 2017
Thank you for the lovely time that was provided for us once again. We just love keep coming back for more relaxing breaks to Villa Maspalmeras, feeling like being very well taken care of. Our apartment was clean, quiet, sufficiently private and with lovely views. Well done everyone for being involved in such a great service!
Reviewed July 5, 2017
Relaxing place with fantastic pool-view

Villa Maspalmeras is set in a beautiful garden with the best view in Tenerife, overlooking Teide Volcano down to the coast. There are a number of different options, all quiet, including a great newish large apartment & a more rustic cottage (where we opted to stay in) - both with all the necessities. Andrew is a nice host & the location to sights and restaurants, view & price makes this an ideal option for the discerning gay traveler. Looking forward to coming back!
Reviewed April 2, 2017
Living at the top of the hill was a great escape out of reality. The views were stunning and the garden was magical. So many great rooms and apartments on the property. I'd go back in a heart beat!!! Missing Tenerife already!