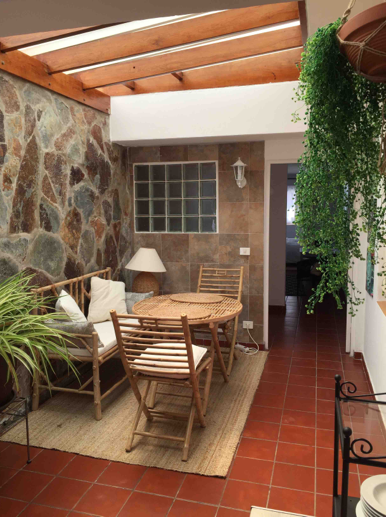 Whats App 0044 (0) 7831403868
GARDEN APARTMENT

The Garden and smaller apartment at the villa is actually quite big with a unique layout and is also in a quiet location in the garden. It has the advantage of its own garden area, as well as a private gate to both the Villa garden and pool as well as one to the parking area. 
It has an open plan lounge and bedroom area with curtain between the two areas. It also has a translucent roofed dinning and kitchen space as well as a shower room / toilet. It has TV and fridge and like all the accommodation at the Villa comes with almost everything you will need.
Prices like all our accommodation prices at the Villa vary depending on the time of year and apartment. We like to keep our prices as low as possible.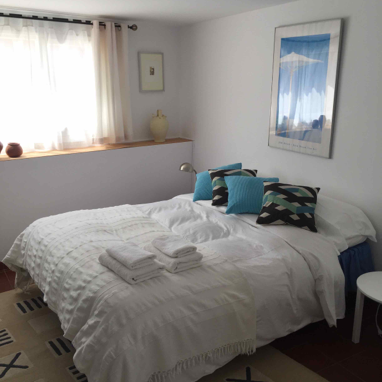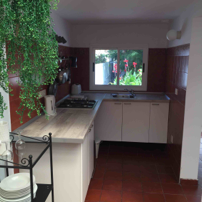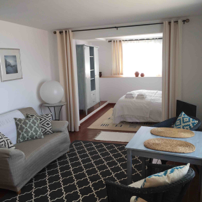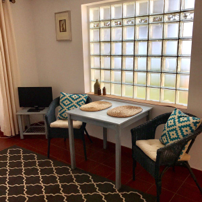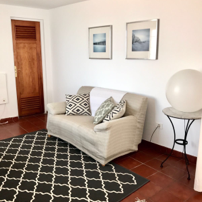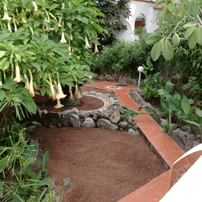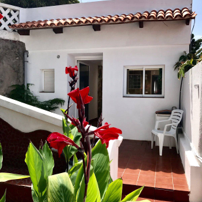 The whole apartment has had a recent restyle and is in a quiet secluded part of the Villa gardens